Chilonga Community Centre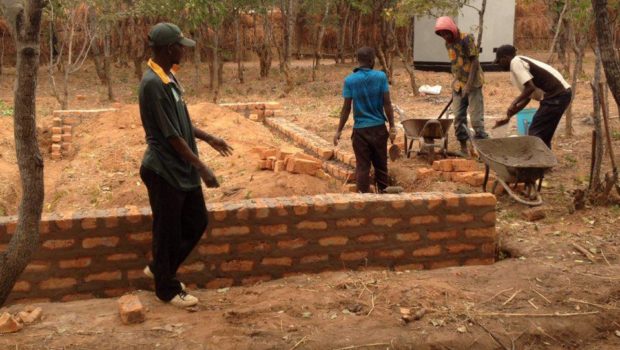 Published on July 19th, 2019 | by Kambisa!
0
Starting the workshop space, annex theatre
The build of the workshop space/theatre has started! As we did not manage to gather enough funds to do everything at once, we decided to build in phases, starting with a 3.5x 8 meter part that can double as a workshop space, with closed storage and office spaces in the sides. As we kept the front open and will lift the roof a bit, we hope to be able to use it as a tiny theatre as well, when all the workshop gear has been moved aside.