Chilonga Community Centre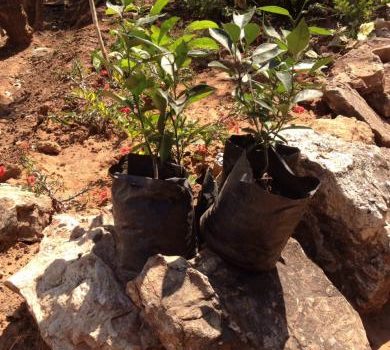 Published on July 23rd, 2019 | by Kambisa!
0
Stichting Babs adopts 5 trees
Last week we got a nice message: the Dutch NGO stichting Babs wondered if they could adapt any trees at the Chilonga community centre. YES, they can! The 55 fruit trees we got from Lusaka earlier, demanded complicated and expensive transport, but in and around Mpika there are some local species as well. As an effect, the prizes vary a lot, from about 5 to 20+ euro. Stichting Babs decided to adopt 5 of the difficult species, which off course we are very glad with! In Augustus, when the trees are being planted, we will put a sign with 'their' trees.
Want to adopt trees too? 
If you are in Zambia and have a way to get trees to Chilonga, we would be happy to receive them! Please sent a message and let us know when to expect you. Alternatively, you  can donate an amount to NL58INGB0001003314 on behalf of stichting Kambisa!BeHeard in the Netherlands, and mention you want to adopt trees, and what message you want to be put at your sign.
In Mpika we can get guava, avocado, mango, wild lemons, sour oranges  and – with some luck – local species like Masuku.  In Lusaka we got, amongst others, grafted mango-varieties, strawberries, cultivated lemons, tamarind, grapes, nantjies, custard apple, Valencia oranges, peaches, nectarines, litchi, white zapote, jackfruit, pomegranate and apples.