Kambisa!OnWood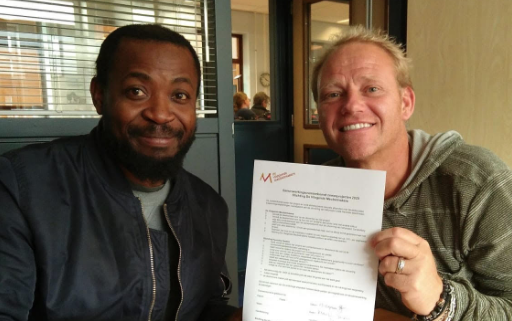 Published on October 20th, 2019 | by Kambisa!
0
The Flying Carpenters are coming to Chilonga!
It is set: the contract with the Flying Carpenters (in Dutch: Vliegende Meubelmakers) has been signed! Next year July they will come to the community centre in Chilonga to exchange their crafts and knowledge with local woodworkers (both professionals and aspiring ones) and make furniture for us.
This way, we hope to:
exchange knowledge and skills which will allow participants to create their own woodworks later on
get multifunctional benches and tables for the community centre and its campsite
contribute to a sustainable use of the forests around the community centre, thereby protecting the surrounding miombo forest
document local knowledge on wood and wood related crafts
allow participants to have a good time, meeting new people and new experiences
Do you want to participate as a Dutch carpenter? Check het project op de site van de Vliegende Meubelmakers, en kom zaterdag 9 november om 14:00 uur naar naar de informatiebijeenkomstHMC (Hout en MeubileringsCollege) Amsterdam, Arlandaweg 173 te Amsterdam
Do you want to participate as a Chilonga based woodworker? Contact kambisabeheard@gmail.com, or visit Mulenga at the community centre.
Want to participate as a researcher, or a person who can inform researchers? Contact Klaartje, klaartje@klaartjejaspers.co