On this page you can find all the workshops that are provided by Kambisa!BeHeard.
Kambisa!OnLine
Kambisa!OnLine is our internet project that allows people to discover the possibilities of the internet to express themselves, to show their talent and to share their experiences with people all over the world.
Kambisa!OnMind
Workshops media education, contrarious sounds, art and street debates: with OnMind, Kambisa! casts doubt on existing certainties. Old stories and new methods offer a chance to strenghten new identities and to explore unexpected links.
Kambisa!OnScreen
Kambisa!OnScreen is our film project where we help people to make their own film. In the OnScreen workshops you learn the principles of film making.
Kambisa!OnStage
Kambisa!OnStage is our music- and art-project, where we help you to make yourself heard via music, poetry and other art forms.
Kambisa!ExChange
With Kambisa!ExChange we stimulate the exchange of knowledge between people by letting students and professionals from the Netherlands participate in our projects in Zambia.
Kambisa!InWords
Workshops story telling, interviewing, making magazines and writing journalism.
Read more…

Kambisa!Respect
During R.E.S.P.E.C.T. we will find out wat respect really means for us and why it is important –  or not.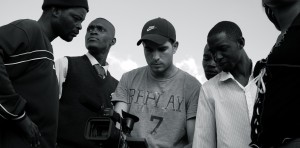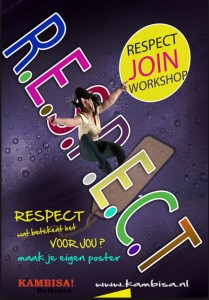 Kambisa!OnScreen:  Create your own film, clip or documentary / Kambisa!OnMind: debate your definitions